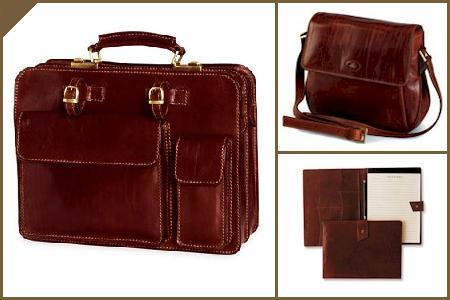 Polish them
one of the ways to make leather last is to apply shoes polish regularly…shoe polish makes the leather look good and also makes it resistant to water which is the biggest cause of damage on leather
Apply cream once a week
Applying cream is one of the things that makes leather more elastic and resistant to wear and tear…besides making the leather look and feel soft polish also gives the leather a new lease of life
Don't put other items on them
When storing leather items always be careful not to put other items on them since leather items can easily loose shape
Keep them dry
The greatest enemy to leather is water…water weakens leather and cause the leather to tear there all precaution should be taken to prevent leather from getting any water
For shoes stuff them with cloth not to loose their shape
In case you are moving or storing leather shoes for a long time always stuff such shoes with cloth to maintain their shape and size.
Avoid dyeing them with strong dyes
One of the things that makes leather look old and dis-colorized is the use of cheap and adhesive dyes…such dyes affects the look and quality ofleather.
 Don't wash with strong detergent or bleach
To avoid shoes and leather items from looking bad is to avoid washing such shoes with strong soap and detergent…strong detergent erodes the leather making it weak while bleach decolorizes the leather.
Mend them as and when they tear
In case a leather item tears make sure it is mend as soon as possible with glue and thread since failure to do so will increase the size of the tear.
Avoid exposure to heat
excess heat exposure is not good for leather item as is makes the leather tough besides making it shrink…therefore do try to avoid excess heat exposure as much as possible.
Wipe off dirt and stain immediately
incase leather is in contact with dirt and stain do wipe the affected area with a clean cloth, soap and water immediately to avoid the strain from sticking on the leather then allow to dry.
Don't spay perfume directly of the leather
Sometimes you may want your leather items to smell nice but applying perfume directly on the leather is not advisable since it would stain leather. Try using dry perfume tablets